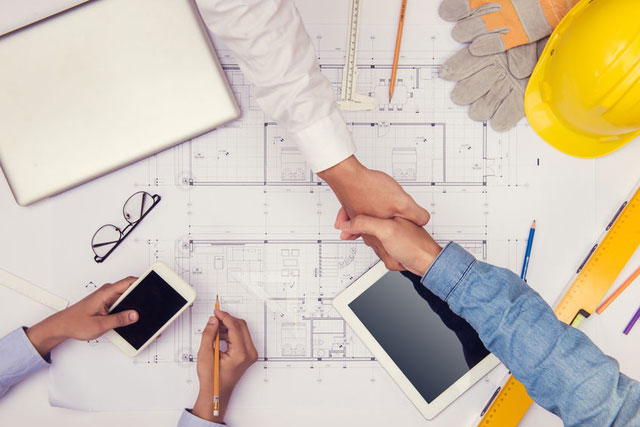 Construction Project Management 101
With input prices on the rise in 2021, it's even more important to control your construction costs. However, that isn't always easy for business owners. That's where a project manager can help. In this article, we'll take a look at what construction project management entails and the benefits of having an effective strategy in place.
What is Construction Project Management?
Construction project management focuses on everything included in a construction project from beginning to end. This spans tasks such as coordination, planning, and execution. It is integral to the success of any project, big or small. Whether your project is commercial, residential, industrial, or civil, enlisting the help of a project manager is necessary.
The main functions of project management for construction typically include the following:
Budgeting, scheduling, and selecting team members to oversee the project to completion.
Optimizing/maximizing the resources available (like materials, labor, and equipment) based on the project schedule and plan.
Coordinating the planning, design, estimations, and construction throughout the process.
Developing effective communication channels and procedures for conflict resolution, internally and externally.
Next, we'll discuss how an effective construction project management strategy can benefit your project.
The Benefits of Construction Project Management
While any savvy business owner will know how to handle the many facets of a project, a lack of time also means a lack of attention. A project manager is dedicated to ensuring the small details aren't overlooked, ensuring your business is profitable and your reputation is maintained.
Here are some of the top benefits of leveraging construction project management:
Enhanced communication (between customers, workers, and you).
Quicker solutions to common or complex problems.
Risk management analysis and mitigation of potential risks.
Identifying and obtaining necessary resources and/or permits.
Time management to ensure an effective schedule.
Budget oversight to keep costs under control.
Construction project managers will have deep knowledge of the industry, giving them the tools they need to ensure your project is within deadline, budget, and ready to overcome potential risks. They will manage the total scope of your project and can work with different departments to streamline the process. This helps you focus on keeping your customers and workers happy.
One more thing to keep in mind: with the fast-paced growth in the construction industry, automation has become a big driver of successful companies. For instance, project management software that is specifically designed for construction companies might not always be the easiest to onboard and utilize. This is another reason why project managers with modern knowledge of the industry—and its tech—can help.
Ready to hire a construction project manager to help with your project? Get in touch with Arkiay today!