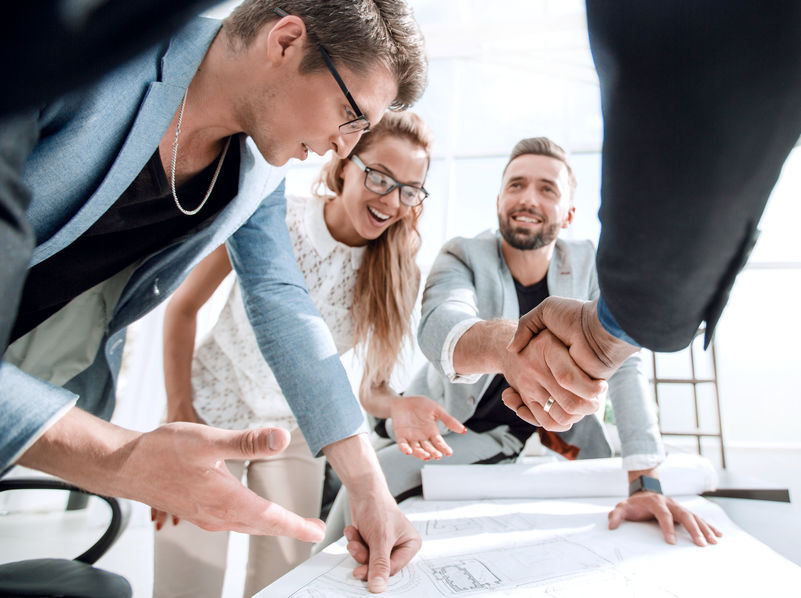 3 Reasons Business Architecture is Necessary for Building a Successful Organization
In today's competitive market, businesses of all sizes need to get laser focused on producing results and keeping an edge. As digital tech and AI have customer expectations at an all time high, it's more important than ever for companies to provide a seamless process that adds value and caters to the current state of things. Done right, a strategic approach to organizational architecture will elicit great results for both the company and consumers alike.
What is Business Architecture?
Summarized, business architecture is the practice and discipline of developing a foundation for your products or services. It comprises the value your goods or services bring to the market as well as the core functionality which differentiates your business model from others in the industry.
With markets in flux, now is a great time to focus on the second aspect: business functionality. It will give your organization a competitive advantage, allowing you to meet your strategic goals and continue operating even in tough times.
Whether you're planning a redesign or you're just starting out, here's 3 reasons business architecture is necessary:
In today's markets, it's essential to break your organization's processes and products down into separate components. Your key outcomes (products, core business processes, and customer experiences) should have clear attribution, meaning you need to assign members of your team to these specific roles. Having a structured method for addressing the people-process-technology will ensure your company is both successful and adaptable to change.
According to research findings, segmenting this process can boost the efficacy of market data and allow you to respond to business opportunities quicker. It's not an easy feat, however, and can often require the help of an experienced business consultant. If the process begins to get overwhelming, remember it's OK to take it one step at a time and ask yourself if the addition of a new component will add value.
KEEP READING: 'DO YOU HAVE A BUSINESS DEVELOPMENT PLAN?'
When internal communication and collaboration are increased, business processes become smoother. That's why business architecture is important for overcoming organizational roadblocks, as each team (and members within those teams) will have clearly defined roles that are linked to business outcomes. A top-down approach is integral to successfully rolling out cross-functional departments that feel empowered to implement changes to process or workflow.
Your company's leadership folks should spearhead the application of breaking down any barriers and formulating teams, mentoring people, and clarifying worker expectations. Be sure to establish a process for gathering meaningful feedback and metrics that can be used to tweak the process as you get started. Trial and error will be inevitable though having a structured plan of attack that is rooted in data will provide a way over hurdles as they arise.
Team members should also take an active role in defining their goals, working in concert with line managers to ensure individuals meet their goals and feel empowered to do so.
Identifying new opportunities is a huge benefit of developing a strong business foundation. What's more is that when teams are able to focus on strategic objectives, they can also aid in restructuring the business strategy. While working with consumers and the digital technologies necessary to reach customer expectations, your teams will:
learn new skills in the flow of work, an important component of continuous learning and upskilling your workforce,
and, help to identify ways to be more agile and take ownership over meeting the business objectives and goals.
Strategy starts at the top and bottom, requiring leaders to create (or even pivot) existing workers and teams, to get ready for upcoming opportunities. Secondly, it requires workers to be flexible and open to learning new ways of working. Placing a bigger emphasis on supporting your teams and providing them with resources rather than throwing it all into strategic initiatives or developing systems will elicit lasting outcomes that drive your business forward.
Understand Your Organization (Flaws Included)
When getting started on the foundation of your business, it's important to know your model's strengths and weaknesses. Looking at a few key elements to help you design a successful foundation can help, such as:
business strategy
capabilities
financial targets (revenue/profit)
functionality
business processes and people
governance structure
business information
clients and suppliers
organizational structure
and structure of responsibility over economic activities
The aforementioned are all fundamental to an organization's survival and are thus irreplaceable. Each of these elements listed above can create a cohesive, consistent framework for your business when executing in tandem.
Contact Arkiay Development Corporation today to discuss how we can turn your organizational development ideas into a reality.