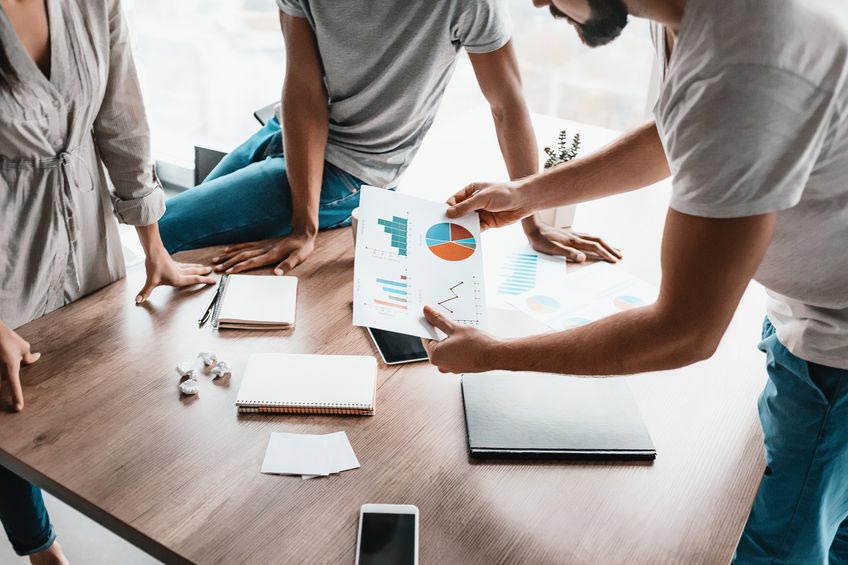 3 Benefits of Hiring a Risk Management Consultant
Due to the risks associated with doing business, new projects can usually suffer without a strategic and methodical approach. Even worse is that they may not take off without the right guidance or understanding of how to manage the moving parts of successful business development.
This can be especially challenging as most business owners are preoccupied with running the daily operations and various functions of their organization. That's why we'll cover how and why risk management consultancy can benefit your company, and when to start looking for help.
What is a Risk Management Consultant?
As we mentioned above, launching a new project or business development initiative can be taxing and risky. This is often due to the uncertainty of any one aspect of venture. For example, launching a marketing campaign for a new product or service without an internal subject matter expert to provide market insights.
Without an understanding of the market landscape, or how to craft the proper messaging, there's no way to anticipate the risks or costs associated if the campaign is a flop. This lack of visibility could lead to an ill-fated campaign, low sales, and a deficit instead of a return on investment.
Risk Management for Project Development
A Risk Management Consultant can work with you and internal stakeholders to determine the potential impact of risk for new projects. This provides them with the oversight and knowledge necessary to decide on a plan that helps you minimize or even mitigate risks. This ensures your organization can maximize ROI, overcome challenges, and best of all: achieve positive business outcomes.
We're all familiar with the term "the cost of doing business", which is usually said after a loss has been realized. However, a Risk Management Consultant is aware of the costs and risks associated with doing business and can help steer you in a direction in order to avoid them.
How a Risk Management Consultant Can Benefit Your Business
Essentially, Risk Management Consultants examine each part of the project, from inception to post-completion, and highlight the possible bumps along the way. Then, they'll provide your team with a step-by-step approach that can help you create a blueprint for future success when tackling new projects. That starts with a few key steps:
Improve, or create, controls to minimize risks
Audit and mitigate strategy weaknesses
Examine and reduce the potential impact of risk
Create and deploy efficient and effective business processes
If you're preparing to start a business development project and are facing uncertainty or a lack of resources, a Risk Management Consultant can help. By reducing risk and preparing a strategic approach to your business projects, you can increase confidence and return on investment at the same time.
Interested in learning more about how you can create better business processes for your organization's new projects or business development initiatives? Contact Arkiay Development Corporation today.