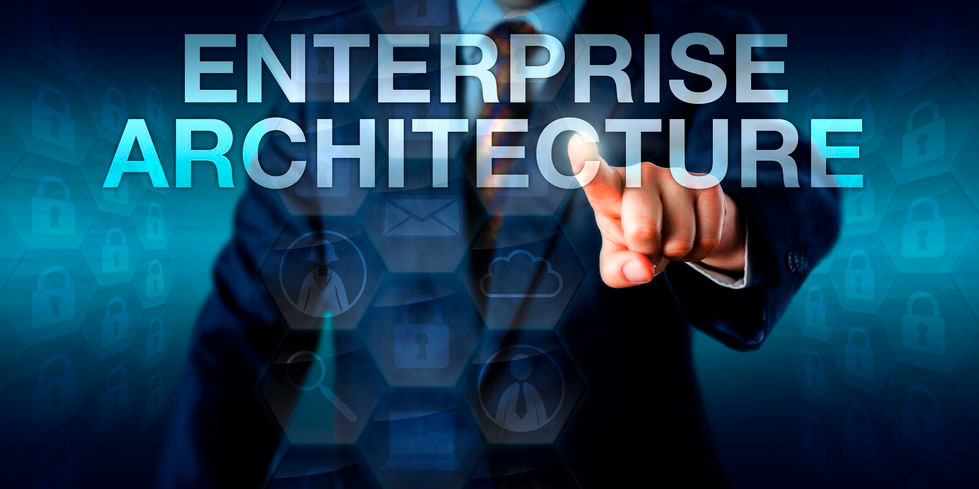 What is Enterprise Architecture?
Enterprise architecture (EA) is the method for analyzing, designing, planning, and implementing an analysis of your company. It is done to successfully and strategically execute on business endeavors. EA helps organizations structure their IT projects in an effort to achieve the desired business outcomes. This is required to help organizations:
Stay abreast of industry trends and disruptions
Organize and align the IT infrastructure with business goals
In this article, we will outline the value of enterprise architecture and why you might want to consider implementing an EA strategy at your organization.
YOU MIGHT ALSO LIKE | 'WHAT DOES AN ENTERPRISE ARCHITECT DO? (AND WHY YOU NEED ONE)'
The Value of Enterprise Architecture
As an answer to increasing technology use in the business landscape, EA became especially important during the 1980s. At this time, computers were becoming common in the workplace. Enterprises recognized the need for a long-term plan to support the rapid pace of change and advancements to tech. The EA framework successfully combines people, data, and technology in a comprehensive way.
One of the biggest values of enterprise architecture is the holistic view of an enterprise it gives leaders, allowing for more agile decision-making. This also fosters open collaboration between the IT function and business units which helps the business prioritize innovations and investments.
Enterprise architecture is used in system development and IT risk management as a means to eliminate errors, security breaches, or system failures. It provides businesses with an easier roadmap for navigating complex IT structures, making the function more accessible. This makes it easier to evaluate the existing architecture against a company's long-term goals.
Ultimately, EA will ensure alignment and create a link between the organization's mission, strategy, and IT strategy.
RELATED READING | '3 REASONS BUSINESS ARCHITECTURE IS NECESSARY FOR BUILDING A SUCCESSFUL ORGANIZATION'
Why Your Organization Needs Enterprise Architecture
Whether your company is in the ideation phase or you've been operating for a decade, implementing an enterprise architecture strategy is necessary to the longevity and success of your business. It provides a benchmarking framework in which to compare results against competitors or industry standards.
Like we mentioned earlier in the article, EA helps give leaders and others in the business a comprehensive view of the IT function, enhancing collaboration and visibility across the company. Furthermore, it creates a great opportunity for establishing evaluation processes to procure technology.
Enterprise architecture is also integral for these mission-critical business functions:
Project management
Effective and accurate strategizing
Technological tools (assessing and procuring)
Objectivity in decision-making
MORE FROM THE BLOG | '3 SIGNS IT'S TIME TO HIRE A BUSINESS DEVELOPMENT CONSULTANT'
Looking to get started with an enterprise architecture strategy? Arkiay can help! Get in touch with us today.